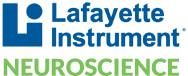 12 WHEEL WATER SUPPORT
Model 80803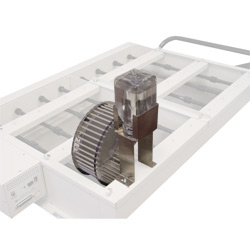 DESCRIPTION
This frame is easily assembled and placed over the Model 80800A Mouse Forced Exercise / Walking Wheel Bed. It comes complete with 12 water bottle holders, bottles, lids and 4.5" stainless steel sippers with ball bearings. Older wheels without access hole may need to be modified or replaced. The frame is easily added or removed from the bed. It can also be disassembled for easy storage. When in use the 80803 Water Support System does reduce the capacity of the 20 wheel bed to 12 wheels.

Wheel Water Support System
REQUIRED ACCESSORIES
FORCED EXERCISE / WALKING WHEEL BED

Model 80800A
The Forced Exercise / Walking Wheel System for Mice is designed to offer flexibility in conducting sleep deprivation and exercise paradigms.
FORCED RUNNING / WALKING BED WITH 220V/50HZ POWER SUPPLY

Model 80800A*C
This unit is identical to 80800A except that it requires a line voltage of 220-230 V AC @ 50 Hz.
Copyright © 2009 - 2021 lafayette Instrument Company. All Rights Reserved.