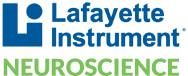 PAIRED-ASSOCIATE LEARNING TASK - PAL - FOR MICE
Model 89541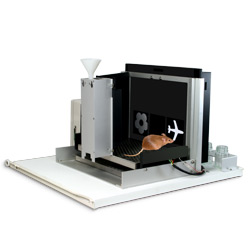 DESCRIPTION
In humans a similar task has proved to be highly effective for the early detection of Alzheimer's disease. In the PAL task for rodents, subjects learn and remember which of three objects goes in which of three spatial locations. On a given trial, two different objects are presented; one in its correct location; the other in an incorrect location. The subject must choose which stimulus is in the correct location. The task has been shown to be sensitive to cholinergic transmission and to hippocampal dysfunction and can dissociate glutamate from acetylcholine receptor function in the hippocampus.
REQUIRED ACCESSORIES
BUSSEY-SAKSIDA MOUSE TOUCH SCREEN CHAMBER PACKAGE

Model 80614
Not just another square sheet metal box, the Bussey-Saksida chamber has a unique trapezoidal wall shape to focus the animal's attention and is made from machined parts that simply slot together. The chamber can also be configured to a modular square chamber with panels, levers, lights, and a range of other operators.
Copyright © 2009 - 2021 lafayette Instrument Company. All Rights Reserved.