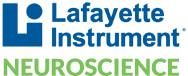 WATER SUPPORT OPTION FOR FORCED EXERCISE BED
Model 80807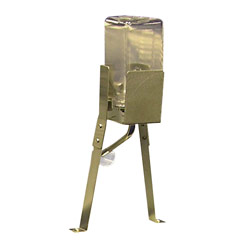 DESCRIPTION
Each 80807 package consists of one bracket, water bottle, cap and stainless steel sipper. It is easily attached to the 80805A or 80805A*C Forced exercise beds as well as the older Model 80805 Series Beds. Hardware and instructions are included.

Several 80807 Water Option Assemblies with the 80805A Wheel Bed and 80806 Wheels.
REQUIRED ACCESSORIES
FORCED EXERCISE / WALKING WHEEL BED

Model 80805A
The Forced Exercise / Walking Wheel System for Rats based on the Model 80805A Bed is designed for sleep deprivation and controlled exercise studies.
RAT FORCED EXERCISE BED WITH 220V/50HZ POWER SUPPLY

Model 80805A*C
This unit is identical to 80805A except that it requires a line voltage of 220-230 V AC @ 50 Hz.
Copyright © 2009 - 2020 lafayette Instrument Company. All Rights Reserved.