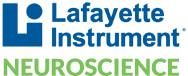 COMPLETE LEARNING SYSTEM
Model 84025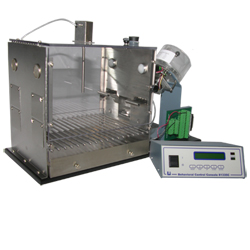 DESCRIPTION
The Lafayette Learning System is your complete system for teaching operant conditioning. It features a standard chamber pre-punched for up to four levers or nose pokes and four stimulus lights.
The package is supplied with one omnidirectional lever, two standard response levers, two stimulus lights, a pellet dispenser, and a liquid drop dispenser. Also included is the easy-to-use 81335C Behavioral Control Console complete with 13 preprogrammed schedules, Cage Cable and I/O Block.
Complete system offers Schedules for ...
Magazine Training
Partial Reinforcement
Fixed Ratio
Variable Ratio
Fixed Interval
Variable Interval
Discrimination 2
Discrimination 4
Differential Reinforcement of Low Response Rates
Differential Reinforcement of High Response Rates
Chain
Avoidance
Escape
For countries requiring 220-230V AC 50 Hz operation, Model 84025*C is available with localized AC mains cord. International pricing will apply.
OPTIONAL ACCESSORIES
RAT NOSEPOKE WITH OPEN HOLE

Model 80116OR
Rat Nose Poke Response with I/R Sensor and open back.
SONALERT AUDIBLE STIMULUS SYSTEM

Model 80223
The Model 80223 Sonalert provides a 2,900 Hz tone at 80dB for use as an auditory stimulus.
RELATED PRODUCTS
COMPLETE LEARNING SYSTEM WITH 220V 50HZ POWER SUPPLY

Model 84025*C
This unit is identical to 84025 except that it requires a line voltage of 220-230 V AC @ 50 Hz.
Copyright © 2009 - 2020 lafayette Instrument Company. All Rights Reserved.