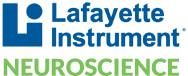 ALTERNATE GRID BAR HARNESS
Model 80002GH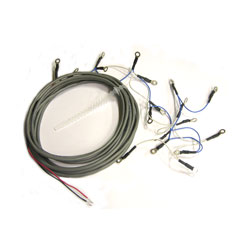 DESCRIPTION
This simple two conductor harness is designed to connect the direct output of any constant current shocker such as the now obsolete 82400SS Master Shocker to a standard rat grid floor with 18 grid rods. The terminal connector slips over the threaded end of the rod and is held tight with a nylon cap nut.
This harness is also used with all Student Animal Learning Systems with the appropriate shock grid floor, for example Model 84025. See Student Operant Lab Packages for details.
Copyright © 2009 - 2020 lafayette Instrument Company. All Rights Reserved.